Life Enrichment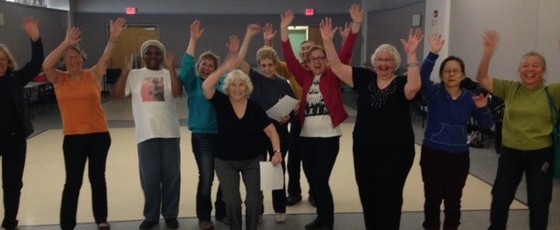 "I am 86 years old and this is the first time that I have ever played the drums!"
- Participant in Drumming Circle for Seniors
There are so many things to do in Edmonton, but sometimes it is difficult to go out and try something new. Sage's Life Enrichment program can keep you busy! Sage offers courses, outings, trips, exercise, events, information sessions and more. There's something for everyone! Sage's Life Enrichment program looks at the whole person and there are activities to fit many goals: physical, mental, intellectual, social, and emotional. These activities are a great opportunity to connect with other seniors and socialize!
Some programs and activities are free, but you must pay a fee for others - we have something to fit any budget! Some programs require you to pre-register, and others are drop-in - to fit any schedule! We have activities that interest a range of age categories.
Printable Calendar of Life Enrichment programs and activities at Sage: 
February 2020 Activities Calendar
February 2020 Program Information
You can also find information on current and upcoming programs and activities, as well as other information about Sage, in the Sage Link Newsletter. 
Would you like to get a discount on select course fees? Consider becoming a Sage Member! See our Membership page for more information. We also honour other senior centre memberships.
To register for a class, outing, tea, information session, etc., please call 780-423-5510.
We are always looking for volunteers to help with programs and activities. Please check out our Volunteer page for more information or if you are interested in volunteering.
For more information, or if you have suggestions for future classes, outings, etc., please contact the Life Enrichment Coordinator at 780-701-9016.