2012 Sage Awards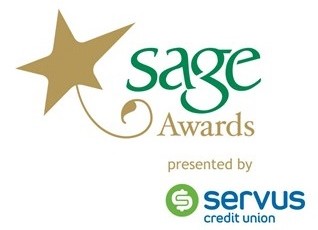 Arts & Culture - Arnold Rumbold
Community Building - Tessera Mogess
Education - Len Untereiner
Environment - Pat Wishart
Health & Wellness - Mary Engelmann
Public & Non-Profit - Dr. Frank Weichman
Science & Technology - Dr. Raj Rajan 
Social Justice & Peace - David Hubert
Sport & Leisure - Randy Blake
Congratulations to all who were nominated for a Sage Award
Doreen Armstrong
Stan Bailey
Shirley Eileen Bell
Marian J. Bialas
Gordon Block
Jeff Bovee
Sophie Boyko
Eleanor Case
Vicki Fannon
Marg Filipowicz & Gladys Wade
Peter Flynn
George & Lois Ford
David Fowler
Shirley Galway
George Gordey
Hans Granholm
John Hamilton
Ron S. Jacobs
Yash P. Kalra
Perry Kinkaide

Fay Longson
Helen McLean
Betty McPhee
Urmila Mehta
Betty Mullen
Jean F. Paniak
Sukhdarshan S. Pannu
Larry Pempeit
Doris M. Pfeifle
Diane Rhyason
Winnie Rimstad
Denise Ryan
Robert Steen
Albert Stone
Keith Turnbull
Molly Anne Warring
Jean Woeppel
Y-Knit 
Walter Zucht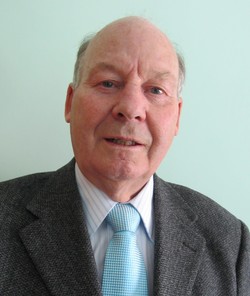 Arts & Culture: Arnold Rumbold
When he wrote, "What a piece of work is a man, how noble in reason, how infinite in faculties," Shakespeare could have been describing our recipient in particular.  Trained as a Master Electrician, Arnold Rumbold has channelled his passionate creativity and energies into enriching Edmonton.  For thirty years he has sung with the 130-member Richard Eaton Singers symphonic choir.  Whether it is accompanying the Edmonton Symphony Orchestra at the Winspear, or joining the Swingers at retirement communities and nursing homes, Rumbold contributes his tenor vocals.  He spent eight years cataloguing archival items at the Royal Alberta Museum, and currently assists at the Edmonton Radial Railway Society archives. Relying on his training, Rumbold performed the electrical work for the ERRS woodworking shop at Fort Edmonton Parkwhere historical streetcars are refurbished.  He also wired the ERRS Strathcona Museum.  He accomplished all of this while writing his church's history and a manuscript of his father's life.  Perhaps the Bard's words of "work", "noble" and "infinite" are the best to describe Rumbold's many and varied contributions to our world.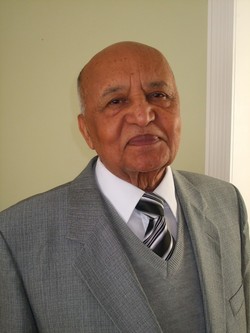 Community Building: Tessera Mogess
Perhaps, when Nobel Laureate Ralph Bunche stated, "Do not fear to pioneer, to venture down new paths of endeavour," he could see Edmonton in 1972.  Awarded a scholarship from the Canadian International Development Agency, Tessera Mogess, born in Dire Dawa, Ethiopia, arrived then to further his studies at the University of Alberta.  At that time, this pioneer was one of only seven Ethiopians in Edmonton.  But he never wavered.  A man of deep vision and creativity, he became an elder figure to many Ethiopian newcomers.  Tirelessly, he worked with others to establish a cultural centre, refugee settlement programs, children's language classes, the award winning Heritage Days Pavilion and its programs, as well as the Medhane Alem Ethiopian Orthodox Tewahedo Church which now hosts several hundred regularly worshipping families.  Profoundly spiritual and humble, Tessera fully opened his heart to Canada then set to create a bridge between his two homelands - a pathway many have travelled since.  His respect and love for others is returned as many call him, "The Father of Edmonton's Ethiopian Community."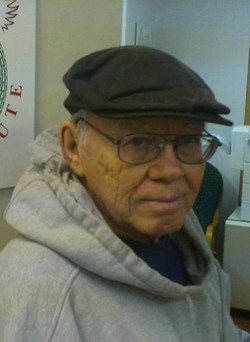 Education: Len Untereiner
Margaret Fuller once said, "If you have knowledge, let others light their candle in it."  Len not only shares his flame, but also provides the candles to any who would learn.  A newspaper person by trade, he retired from the Edmonton Sun and stepped onto the streets of Edmonton searching for teens facing issues of addiction, gang affiliation and other troubles.  He first established (with his retirement funds) a Learning Centre, for teaching life skills and strategies as well as providing a safe respite from the streets.  This has grown into a string of group homes available for teens.  He founded SKYS – the Spirit Keeper Youth Society that delivers community based services in a culturally sensitive manner.  It is based on the concept of "Kiya Puchi" which means, "Never give up."  Len is not only the founder, but the constant presence in these centres.  His remarkable, humourous, positive spirit daily encourages staff and clients.  But it is his willingness to share of himself that assures the youth in crisis, that for them, he will never give up.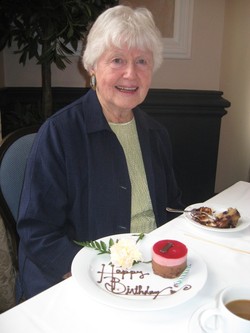 Environment: Pat Wishart
The early conservationist, Rachel Carson wrote, "The more clearly we focus our attention on the wonders and realities of the universe about us, the less taste we will have for destruction." Pat has spent her life working and inspiring others to rescue our environment through exposure and education.  She was the first volunteer at the John Janzen Nature Centre working with school children. With Jean Horne, she started Wild Rose Ramblers, an adult walking group. For their 20th anniversary, they published a book of nature walks, "Heart of the City," which Pat spearheaded.  A follow-up, "Walks in West Edmonton" will be published soon. With co-author Dianne Hayley, artist Jo-El Berg and husband Bill as science editor, Pat wrote four Emerald award-nominated "Knee High Nature" books that took her to countless schools to encourage children to enjoy their natural world. As a member of the Canadian Federation of University Women's Environment Group, she has volunteered with many Edmonton boards. She started a native plant garden at her church, and is also a master composter and tireless advocate for our river valley.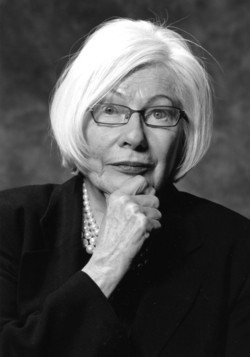 Health & Wellness: Mary Engelmann
Vince Lombardi insisted, "Leaders are not born, they are made.  And they are made just like anything else, through hard work."  Looking at Mary's life, one believes this truth.  Educated as a social worker, she instantly rolled up her sleeves and pitched in.  She applied her unique vision of wellness to those at the Royal Alexandra and Glenrose Hospitals.  She was the founding coordinator of the Society for the Retired and Semi-Retired, later known as Sage, Director of the Provincial Government's Senior Citizens Secretariat and taught university gerontology courses.  Her retirement channelled her vast knowledge and expertise into numerous boards and committees.  There are very few services for seniors here that have not been touched by Mary.  The generosity of her spirit, her wisdom and positive energy have inspired others toward preventative and respectful care of seniors.  This climaxed recently in her advocacy for the hiring of a gerontological nurse at the Ashbourne Assisted Living Facility.  Her visionary work has earned her the City of Edmonton's Salute to Excellence Award for Community Service as well as a multitude of other honours.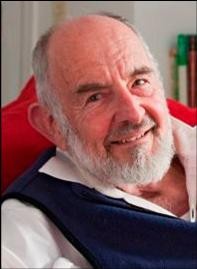 Public & Non-Profit: Frank Weichman 
Helen Keller said, "Many persons have a wrong idea of what constitutes true happiness.  It is not attained through self-gratification but through fidelity to a worthy purpose."  This advice is not lost on Frank.  Educated in Physics and a Professor Emeritus at the University of Alberta, he is deeply entrenched in many a good cause.  Decrying the "boring" nature of standard physics lessons, Frank visits Alberta schools.  Toting boxes of fascinating equipment and applications, he captures students with the intriguing nature of his chosen field of discipline.  This humanitarian is also a passionate member and supporter of the iHuman Youth Society, an organization exemplar in the way it helps vulnerable youth using an arts based program.  Internationally, he has combined his passions to support the Kenyan Ceramic Project.  They are currently training potters in Kenyato produce a cooking stove of Frank's ingenious design that has incredibly high efficiency.  It allows displaced persons in refugee camps (nearly 400,000 in Dadaab alone) and in other areas with limited fuel supplies, the ability to boil water and cook their foods.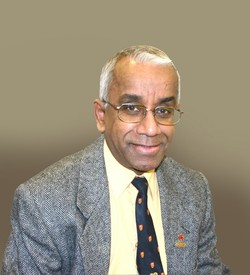 Science & Technology: Dr. Raj Rajan 
John Dewey said, "Every great advance in science has issued from a new audacity of imagination."  For Dr. Raj Rajan those advances have brought about a variety of patents and innovations in multi-phase flow measurement, rheology, heavy oil and bitumen recovery and process development and instrumentation in his work as Principal Researcher at Alberta Innovates Technology Futures.  He is well known in his field for a variety of publications and his continual mentoring of those working on their own thesis, technical reports or publication works.  For his dedication, he was one of the winners of the Society of Petroleum Engineers' 2011 Outstanding Technical Editor Award.  A member of many organizations including the Association of Professional Engineers, and Geoscientists of Alberta (APEGA), he has reached the prestigious title of Fellow of Engineers Canada for his exemplary service to the engineering profession.  Through his time of judging science fairs and design competitions at the University of Alberta, and sitting on NAIT's Chemical Engineering Technology Curriculum Advisory Committee and other volunteer positions, Raj has inspired youth to explore careers in science and technology.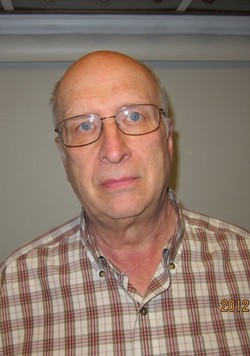 Social Justice & Peace: David Hubert 
Carlos Santana said, "Real peace comes from enlightenment and educating people."  David, a long time member of Project Ploughshares, has taken this philosophy to heart.  The Chair of the Peace Committee of the Edmonton Interfaith Center for Education and Action, he has literally changed the face of peacemaking in Edmonton.  He was the founding executive director of the Edmonton Mennonite Centre for Newcomers and the co-founder of the Vietnamese Canadian Friendship Society.  The chair of the Canadian Peace Foundation and Christian Peacemakers International he has dedicated himself to diversity, multiculturalism, social justice and human rights.  Currently under the auspices of Canadian Peacemakers International, Dave is working in Honduras where junior high studies have been digitized.  By providing computers to even the most isolated of areas, students there are able to continue their education far beyond where they could.  While in that country, with eleven partner families, he undertook the process of building an entire village.  The mortgages paid by the new owners will be pooled to build the next village in the global plan.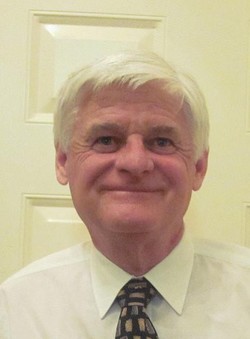 Sports & Leisure: Randy Blake 
The great basketball player, Bob Cousy stated, "Sports gives your life structure, discipline and a genuine, sincere, pure fulfilment that few other areas of endeavour provide."  This is a philosophy shared by Randy.  Raised on the outdoor rinks in Manitoba, he acknowledges that it was sports that developed his ethics, values and faith.  Later, as a clergy, he found himself working with inner-city youth on the streets of Brussels, Belgium.  He was affirmed as he saw there that the discipline of sports could transform lives. Back in Edmonton, he and his wife Delores began The Future Sport Club.  Founded on the values of courage, respect, skills and fun, this group reflects the multicultural and ethnically diverse membership of the Edmonton Southwood Community League.  The club not only provides skating, hockey and soccer programs, it raises athletes for the future.  Those who participate can become coaches and eventually lead their own athletic programs.  It is his positive, determined and enthusiastic commitment that has ensured a solid sports base for the future of that community.