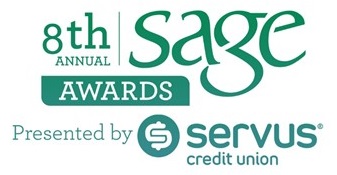 We are pleased to announce the Award Nominees and Recipients for the 2014 Sage Awards!
Sage Award Nominees 2014
James Cupido
Marg Filipowicz & Gladys Wade
Stan C. Fisher              
Jeanne Gallant           
Hans Granholm    
Joan Heys Hawkins    
Cynthia Lazarenko
Gwen Molnar              
Wayne Rogers          
Atiya Siddiqui            
Petrolia Seniors    
Roselyne Rudiak       
Sage Award Recipients 2014
Arts & Culture………………Mrs. Eunice Barron
Community Building……Mr. George Nikel
Education………………………Mr. Earl Choldin
Environment…………………Mrs. Hilary Gray
Health & Wellness………Mrs. Mary O'Neill
Public & Non-Profit………Ms. Victoria Van Vliet Vaitkunas
Science & Technology…Dr. Gary Faulkner, P.Eng
Social Justice & Peace…Mr. Jack O'Neill
Sport & Leisure……………Mr. Clarence Hirsch
Transportation………………Ms. Bev Halisky
A list of Nominees and Recipients is available here.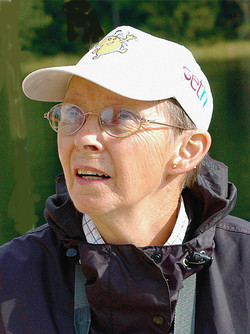 ARTS & CULTURE - EUNICE BARRON
Eunice Barron has been an integral part of Inuit Art Enthusiasts (IAE) since its inception in 1979, when she was named its founding President. The IAE is the oldest group of its kind in Canada, with curating teams mounting major exhibits drawn mostly from seniors' private collections. At age 72, she stepped in to curate her first major show, Inuit Art: A Moving Experience, at the Art Gallery of Alberta. She remains active with the IAE, and currently sits as the organization's Vice-President.

A key agent for documenting, promoting, and preserving the North's Inuit Art for future generations, Mrs. Barron has leveraged her passion, knowledge, and networks to draw out and rekindle interest in Canada's North. Her extensive volunteer work has allowed her to identify and nurture a community of collectors who are enthusiastic about the preservation, promotion, and public display of Inuit art.

Mrs. Barron's work is an outstanding example of how the pursuit of our passions can not only enrich and shape our own lives, but the lives of those around us as well.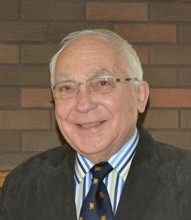 COMMUNITY BUILDING - GEORGE NIKEL
As a local business owner, George Nikel not only assisted with the development of band programs across our province, he was also responsible for establishing the inexpensive rental programs that have put musical instruments into the hands of countless schoolchildren since 1969. He continues to contribute to music education through his retirement years, presiding over the International Band Festivals that he inaugurated 45 years ago – festivals that draw over 400 bands from around the world.

Mr. Nikel joined the Rotary Club of Edmonton Northeast upon retirement at age 62, and has exemplified its motto of "Service Before Self" for the last 15 years: his involvement includes ongoing service with its governing bodies; engaging with the International Youth Exchange Program and international service projects; participating in reading programs in Edmonton's northeast schools; and organizing district conferences. Described by friends and colleagues as a passionate, energetic leader and mentor, Mr. Nikel is a senior whose commitment to community building extends throughout our city and across borders.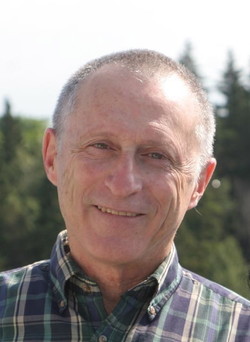 EDUCATION - EARL CHOLDIN
For Earl Choldin, retirement from his career with the Alberta Teachers' Association and Alberta Education was just an opportunity to take on other challenges. He has since worked in Canada as an educator with Aboriginal and university students, and in India with universities and development NGOs.

As its president, Mr. Choldin is leading the Canadian Multicultural Education Foundation as it strengthens Edmonton's multicultural fabric through its annual community building Harmony Brunch. His imagination and effort are at the root of several ground-breaking programs for the Foundation, including Aboriginal/non-Aboriginal student exchanges, resource development for teachers of immigrant students, a seniors' program promoting intercultural understanding, and a 2015 museum exhibit on wedding celebrations in different communities.

Mr. Choldin's work continues to impact multicultural education both in the classroom and beyond, and stands as an example of the powerful role learning can play in changing our world.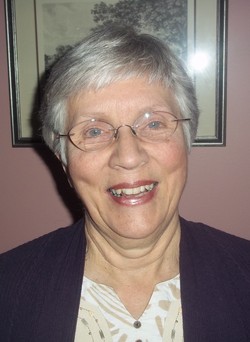 ENVIRONMENT - HILARY GRAY
There can be no question of Hilary Gray's commitment to her community: over the years, she has served as Treasurer, Secretary, and President of McKernan's Community League Board, and has chaired the committee that reviews new construction projects in the area, ensuring that each one meets established environmental guidelines.

But it was in the development of McKernan's Community Centre where Mrs. Gray's dedication to her community became the most apparent: she has been the driving force behind an eight-year project to transform the hall into a space that is energy-efficient, accessible, and eco-friendly. She helped oversee a process that recycled and reused when dismantling the old, and employed low-tech features when building the new.

The result is a Community Centre that exemplifies what can happen when an organization is committed to environmental sustainability – particularly when that organization is led by someone like Hilary Gray, whose dedication to community and cause can make all the difference for the world.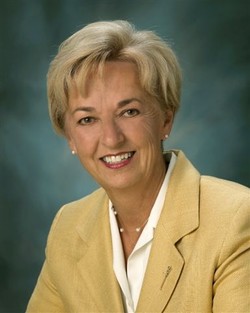 HEALTH & WELLNESS - MARY O'NEILL
Mary O'Neill has been a rich contributor to the community in both the political arena as an MLA for St. Albert, and through her numerous contributions to local non-profit organizations.

As Executive Director of the Glenrose Rehabilitation Hospital Foundation, Mrs. O'Neill was instrumental in the successful Courage Campaign that resulted in the establishment of a hub for state-of-the-art technology that focuses on rehabilitation, including Western Canada's first virtual medical treatment system. She continues to be an active leader, serving on the Kids Kottage Board of Directors and the Strategic Advisory Committee for the Canadian Partnership Against Cancer's Tomorrow Project.

Mrs. O'Neill's commitment to highlighting the importance of tertiary, rehabilitative care in our health care continuum has made a significant difference to patients and their families, and has resulted in a legacy that has advanced specialized care in our province.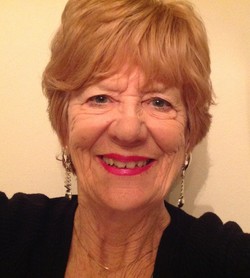 PUBLIC & NON-PROFIT - VICTORIA VAN VLIET VAITKUNAS
Victoria Van Vliet Vaitkunas is a high-energy leader whose 'big picture' perspective is grounded in the grassroots: her dedication to volunteerism and corporate and community partnerships is well-evidenced by an extensive list of contributions and accomplishments.

Her work with Fort Edmonton Park and the Fort Edmonton Foundation contributed to improved fund development and increased community awareness of heritage preservation. Her involvement with the City of Edmonton Community Services Advisory Board (CSAB) has included sitting as the Board Vice-Chair and Chair of the Diversity and Inclusion Sub-Committee, and acting as the CSAB representative on the Board of Family and Community Support Services Association of Alberta. As a sustaining member of the Junior League of Edmonton, Ms. Van Vliet Vaitkunas works to train and promote volunteers to be effective leaders in the community.

Ms. Van Vliet Vaitkunas' extensive knowledge and experience in the non-profit sector have made her a valuable asset for organizations working to achieve their goals.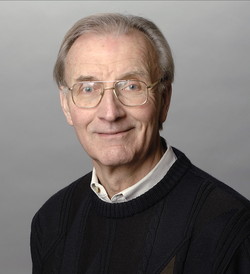 SCIENCE & TECHNOLOGY - DR. GARY FAULKNER, P.ENG.
As Chair of the Board of Examiners for the Association of Professional Engineers and Geoscientists of Alberta, Gary Faulkner is a consummate professional, tireless volunteer, and respected leader in a profession that works to ensure the safety of the public and the integrity of its members.

Dr. Faulkner has been Director of Rehabilitation Research and Technology Development at the Glenrose Rehabilitation Hospital since 2009, and was part of a team working to determine how to help seniors live independently. His recent emphasis on biochemical work has been conducted in collaboration with local and international medical specialists, and has led to his involvement in the development of a biomedical engineering program within the U of A's Department of Mechanical Engineering.

Dr. Faulkner's outstanding contributions to the community in general, and to the health sciences and technology in particular, have directly improved the quality of life and well-being of seniors in the Capital region and beyond.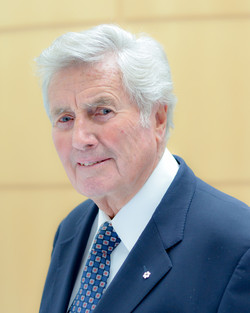 SOCIAL JUSTICE & PEACE - JACK O'NEILL
At the age of 60, when many individuals are considering retirement, Jack O'Neill was only just beginning his distinguished career as an advocate for and defender of human rights. At the age of 68, he was appointed Chief Commissioner of the Alberta Human Rights Commission, and led the submission of a ground-breaking report that recommended banning discrimination based on sexual orientation.

His great passion for equality drove him to co-chair the 1998 International Conference on Human Rights. His work as a founding member of the John Humphrey Centre for Peace & Human Rights and with the Glenrose Rehabilitation Hospital Foundation are testaments to his commitment to sharing his life with others.

As time went on, he served on a wide variety of Boards and Commissions, sharing his considerable expertise and providing an exemplary role model for older adults. His body of work exemplifies the assertion that outstanding achievement and contribution need not be impacted by age.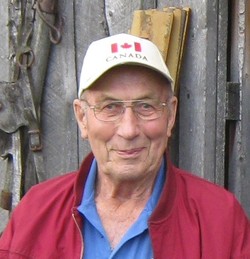 SPORT & LEISURE - CLARENCE HIRSCH
Clarence Hirsch joined the Alberta Senior Citizen Sports and Recreation Association (ASCSRA) and Edmonton Seniors Slo-Pitch Association (ESSPA) shortly after they were formed in the mid-1980s, and quickly became a driving force for both organizations, taking a leadership role in organizing sporting leagues and events; sitting as a member of ESSPA's executive for almost 20 years; and working to establish the Alberta 55 Plus Winter Games.

Over the years, he has been a team participant, coach, manager, and event planner for many sports, although softball remains his first love. While he is no longer a playing member, he continues to contribute wherever he can: a recent tribute to Mr. Hirsch published in The Grapevine describes him as "unassuming and hardworking," two characteristics that are certainly in line with his own assertion that "community service for the well-being of all" has been a theme of his life.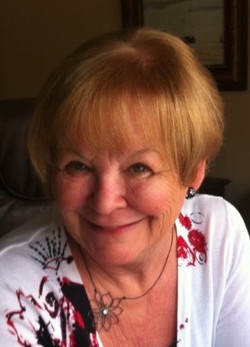 TRANSPORTATION - BEV HALISKY
Bev Halisky launched Driving Miss Daisy in St. Albert in 2002. From its inception, the company has worked to counteract social isolation, and to provide opportunities for independence and improved quality of life for seniors and people living with disabilities.

Ms. Halisky quickly became an avenue of independence and companionship for her clients, and has remained fiercely loyal and dedicated to them, passing her commitment on to the 45 franchises currently operating 76 vehicles in British Columbia, Alberta, Saskatchewan, and Ontario, for whom she is a constant resource and mentor.

Bev Halisky's work is a reminder that with a dream and a vision, success can be found: she is the epitome of a senior who inspires, empowers, and engages others in making our community, province, and nation a better place for our seniors and for those with disabilities.