Annual Campaign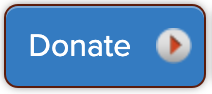 Renovations of the Seniors Safe House are needed to make suites more accessible and safe for seniors feeling abuse. 

90% of funding required has been raised.

Help us finish the job!

What is the Seniors Safe House?
 
Sage's Seniors Safe House is the only senior-focused safe house in Edmonton.
 
Most other shelters have a communal living model and are focused primarily on women and children fleeing a physically abusive partner.
 
The situation for seniors experiencing abuse is often different, and so are their needs.
 
Although many seniors come to us seeking refuge from an abusive partner, a majority of our clients are abused by other people in their lives, such as a family member, landlord, roommate, or caregiver. Abuse can take many forms - financial, emotional, physical, neglect, sexual, or an abuse of medication.

The Seniors Safe House offers residents one of seven private suites, allowing them to retain their privacy and independence. We provide refuge for older women, men, couples, and seniors with complex health needs.

The Need
 
To best support seniors in their recovery from abuse, the Sage Seniors House prioritizes safety, accessibility, comfort and privacy.

With your support, renovations will make the in-suite bathrooms safer and more accessible for those with mobility challenges, and, private client-service areas will be created to allow for confidential, vulnerable conversations to be held.
 
 
Help finish the job - your donation today will help complete these critical renovations and support seniors in moving on from abusive situations.