Annual Campaign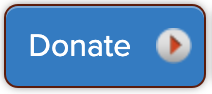 It is an end-of-year tradition at Sage for the president of the Board to ask the community for financial support. This year I have that privilege. As the volunteer chair of Sage's Board, I appreciate being of service to a vision of community where all seniors are valued and have the opportunity to live according to their beliefs, abilities, and aspirations. This strong sense of community is created by volunteers and participants, many of them seniors themselves, who are making a difference at a time when it is vitally needed.
Because, the truth is that not everyone is ageing well in community.
Every day we hear from seniors who are in crisis, who are struggling to find the shrinking resources that are available to them. The pandemic makes it even harder for those living in poverty, experiencing housing or food insecurity, without family or community supports, and those with the added barriers of language or mobility issues.
Most of us have experienced feelings of helplessness and vulnerability during the pandemic. But for those without the protective economic and social layers that keep most of us safe and comfortable, it has been searing.
Social isolation is a significant health risk for older adults, which is why creating opportunities for connections is a steadfast commitment for Sage. One of Sage's staff members shared a story about how small connections can be a lifeline for vulnerable seniors:
"A few years back, I met Mary*, an older woman living alone in north east Edmonton. She was experiencing severe loneliness and a friend encouraged her to attend the Amazing Elders group to get out and meet others, which she finally did. When the pandemic restricted the group from gathering, I started taking Mary food hampers, as she was struggling financially. I also connected her to a social worker at Sage to help her get her taxes done so she could apply for more affordable housing. With some encouragement, Mary also became a pen-pal with a student in the community, a relationship she continues to this day."
Because of connections made through community outreach and networked support, Mary is living her life rather than struggling to live. For many, a little help can make a big difference.
For those with more complex needs, such as getting out of an abusive situation, there is help too. And hope.
But COVID -19 restrictions and funding cuts have made reaching the hard-to-reach more challenging and urgent. Now more than ever, the community support is essential.
You can help. Your donation to Sage's Resilience Fund will support seniors who are experiencing a crisis, who want to connect and engage with others, and who need help to improve their wellbeing.
We know that together, as a community, there is much we can do to address the challenges facing vulnerable seniors. The Resilience Fund empowers Sage to respond as needed to changing conditions and to proactively plan for the future and ensure that seniors are not left behind.
Be safe, reach out if you are in need, and thank you for helping to create a community that believes in the value of seniors. 
With gratitude,
Kathleen Thurber
President, Board of Directors
Sage Seniors Association