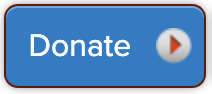 When you support Sage, you support Seniors.
Your charitable donation to Sage supports seniors to be the best they can be. Gifts from donors like you allow us to provide programs and services to the most vulnerable seniors in our community – resources that would otherwise not be available.
Donors help fund programs like the Sage Seniors Safe House, which provides temporary shelter to seniors fleeing abuse, outreach programs that connect students with seniors, and a myriad of other initiatives that enrich the lives of older adults. 
Sage is proud to be accredited through Imagine Canada's National Standards Program.
Partners: